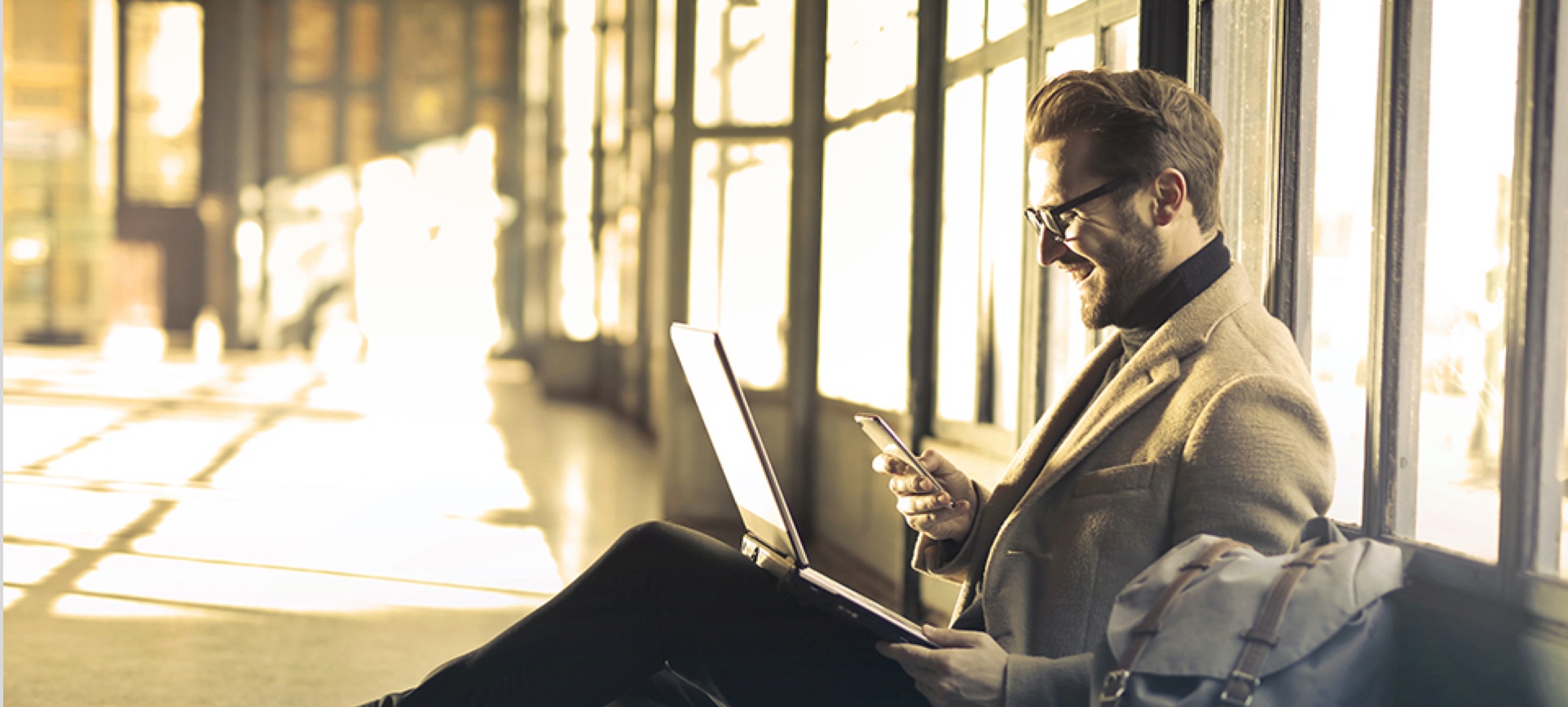 HifeClass® Terms and Conditions
Object
Below are the General Terms and Conditions that define the operating characteristics and conditions of the HIFE HifeClass® loyalty program intended for our users.
HifeClass® offers you the possibility to participate in an extensive system of benefits, prizes, personalized information, promotions and rewards designed by HIFE. With this program you will have the option to redeem your points* earned and accumulated or purchase goods or services offered by other participating companies among other exclusive advantages.
When you give us your contact details we will contact you to inform you about the balance and status of your points account, trades or remind you of the characteristics and benefits of the product for which you have registered, in addition to informing you about other products and services that may be interesting.
*Program designed for early implementation.
General Conditions
By joining HifeClass® you become a Program Participant and confirm that you have read, understood and agreed to be bound by these Terms and Conditions of Participation and any changes or modifications we may make. These program terms do not in any way alter the terms or conditions of any other agreement you may have with us, including other products or services. When enrolling in HifeClass®, you also agree to be governed by our Privacy policyand our Conditionsof our website. If you do not agree to any of these terms, you will not be able to participate in the HifeClass® Program.
Limitations or exclusions to participate in this program:
Customers must be 18 years of age or older. Membership, points and rewards are not transferable.

It is the participant's responsibility to update their profile on the website or to report any changes to their details, including but not including but not too much about their name and/or address change.

Only one HifeClass® Program account can be to a single owner and email address.

In the event of a dispute over ownership of the HifeClass® user account, the authorized account holder shall be deemed to be the natural person to which it corresponds to the email address sent at the time of registration.
Inscription
Enrollment in the HifeClass® Program will be done from the website hife.es completing the registration process enabled for this in the section HifeClass® .
HIFE reserves the right to refuse registration or cancel any membership in the HifeClass® Program revoking any and all unreturned points collected by any entrant for reasons including but not least fraud or misuse of your participation and/or any violation by the participant in these terms and conditions.
Benefits
Through the HifeClass® Program, you will have access to the following benefits:
Preferred Conditions Free changes of date and time of travel.

Free changes of date and time of travel. Please note that ticket changes are permitted up to 2 hours before the time stated on the service.
Buy online until the last moment before the close of sale.
Cancellations of tickets requested at least 72 hours before the closing of the sale of the service will be refunded the amount of the full ticket (without withholdings).
Possibility to receive certificates and invoices for your travels or Virtual Bonus top-ups. Get benefits on your management expenses on your bus ticket

Web HifeClass® profile:
Custom and detailed space for:

Buy at discounts.

View operation history.

Save frequent paths.

Remember traveler data.

Summary of benefits.
Custom APP.

Virtual Bonus Access:

Discount system (up to 55%).

Buy Online from our website or app.

Multi-person.

Early purchase.

Bus seat lock.

Balance is not lost or expires.

Comunications

Notifications and announcements of interest.

Events.

Books/press at stations and inside the bus.

Points program.
Getting Points
The HifeClass Loyalty Program® ® offers you the option to accumulate points that will be converted into discounts. No process is required to earn points, simply as tickets are purchased they generate points. For every 10 euros of purchase on tickets, 10 points will be generated. In the table below you can see other ways to generate points.
Other actions that generate points:
Subscribe to the HifeClass® Program: 50 points
Top up balance on the Bono Virtual: 5 points
Early Purchase *: 5 points
Fill out surveys: 5 points
Complete all profile data: 5 points
* Buy 5 days or more in advance, provided they are purchases over 10 euros.
These points will be accrued to an electronic account owned by the user in order to obtain tickets, discounts and other promotional items.
Points are generated for each purchase transaction with an amount between 10 euros (10 points) and 20 euros (20 points max).
Not combinable with other fare discounts, for example, tickets purchased with large family discounts, round trip will not generate points...
Redemption of Points
The equivalence of points will be: every 100 points equal to 4 euros to redeem for tickets. ***
Points earned in the HifeClass® Program can be redeemed for Hife tickets at current rates.
The entire amount of the ticket must be paid through the points system and its equivalence in euros. The redemption will be made through the HifeClass® portal , and there is no possibility of partial payment, that is, one part of the ticket with points and the other with bank card or other payment systems cannot be paid or redeemed. This redemption will always be subject to the availability of places.
Points may only be redeemed by the user and cannot be transferred or exchanged for money or in kind.
***This equivalence is subject to periodic reviews that may be varied by the company.
Validity of Points
Points issued or earned through HifeClass®, including but not fewer, bonus points and other prizes earned by one of the Hife Group companies, will expire one year after the date they are generated and accrued to a HifeClass® user's account. All points that have not been redeemed within their expiration period will be forfeited without notice.
Points earned for advance purchase will be cancelled if the date of the ticket is changed and the ticket does not meet the conditions for advance purchase*.
Points generated by the purchase of a ticket will be lost if the ticket is cancelled.
Communications
By enrolling in HifeClass®, you will automatically receive emails related to the Program, including emails of information about your account, services, travel, satisfaction surveys, and Hife Group products. We may also give you the option to opt-in to receive other marketing communications from the Hife Group at the time of registration or later in the user profile. If you cancel your HifeClass® subscription, you will no longer receive communications related to the HifeClass.
Cancellation and Modification
The HifeClass® Program and its benefits are offered under the criteria set by Hife. If for objective reasons or organizational issues we should cancel, modify, restrict or suspend the program you will be notified in advance in order to redeem the accrued rewards or benefits.
Unsubscribed by the User
A participant of HifeClass® may cancel his subscription to the Program at any time by sending a written notice of cancellation to the email hifeclass@hife.es. All unchanged Points, Reward Prizes and / or other HifeClass® benefits will be forfeited immediately and cannot be reset or transferred.
Changes Made by the Company
Any suspicion of abuse of the HifeClass® Program, breach of the Program Terms, illegal activity, fraud, misrepresentation or other conduct may result in the revocation of your current and / or future subscription to the Program. In this case, any rewards or benefits in your account will automatically expire and your access to the Program and features will end automatically.
Bono Virtual
The Virtual Voucher is a virtual balance (wallet) in your HifeClass® profile, with which you can buy tickets and benefit from discounts through a minimum recharge. This recharge entitles you to purchase Virtual Bonus discount fare tickets of up to a maximum amount. We put at your disposal the calculator to know how much this amount amounts to.
With the Virtual Voucher, the purchase of other tickets is also allowed, without a discount, as long as there is available balance.
Its advantages include:
Discounts (up to 55%).
Online payment from our website or app.
Does not expire.
Multi-person.
You ensure your place on the bus.
How to get my Virtual Bonus?
Your Virtual Bonus already comes with HifeClass, you just have to do a recharge and it will be ready to use.
How can I know if my usual route has a discount?
In the timetable finder on our website, check the route you want and there you will see all the rates, including the BONO VIRTUAL.
The Bono Virtual fare tickets cannot accumulate other offers, promotions or discounts.
Cancellations or refund of the Virtual Bonus balance
HIFE reserves the right to block the balance of a bonus for an unlimited time to resolve incidents, and to keep it blocked until contact with the client and the resolution thereof.
The Virtual Bonus balance is non-refundable, non-expiring and can be spent as needed.
Inappropriate use of the Virtual Bonus
Any breach by the traveler with the Virtual Voucher of the points reflected in these conditions will cause a blocking of the voucher that must be resolved by formal complaint to HIFE in writing on the form available in User Assistance > Claims.
HIFE reserves the right to admit voucher clients who have been previously blocked for fraudulent uses.
HIFE will not be responsible for incidents related to tickets / locators in which travelers are not correctly identified.
Data Protection
The information provided by a user, through the registration form will be kept in their personal profile accessible only through the user account. Such information must be valid, truthful and must be kept up-to-date.
The HifeClass® user can change their contact information in their user profile.
All information that a user provides to HIFE when completing the application to HifeClass® and/or redeeming Points is processed in accordance with the Privacy Policy and set out on the company's website.
By becoming a HifeClass® user, you authorize the use of your data for the sending of personalized information, being able to define, modify or cancel communication preferences.