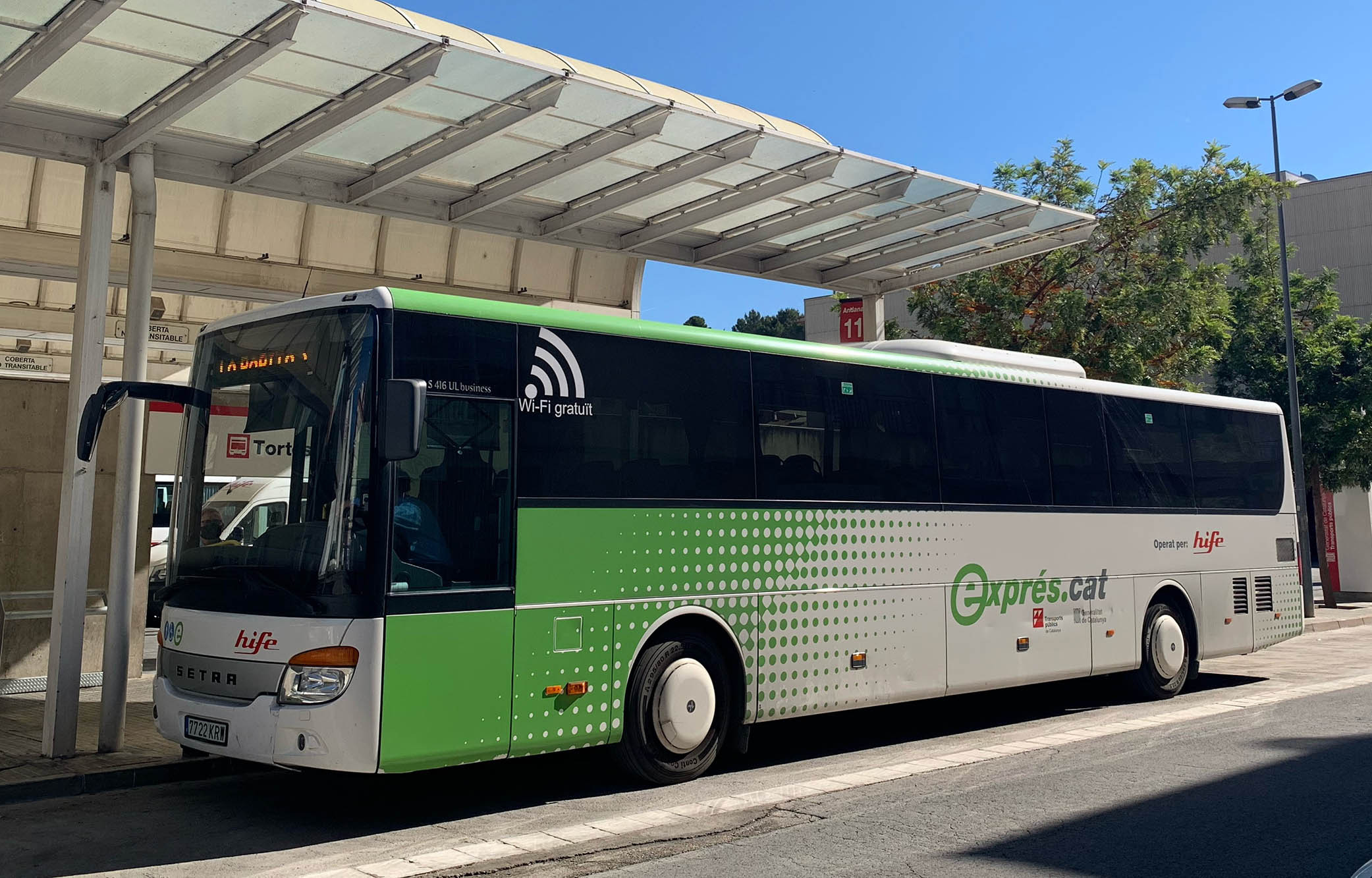 Exprés.cat
Travel from Alcanar to Tortosa, stopping at Les Cases d'Alcanar, la Ràpita and Amposta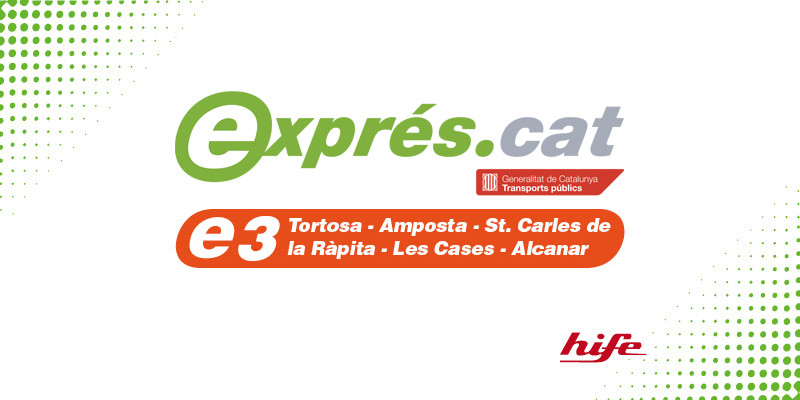 The Exprés.cat E3 network that connects Alcanar with Tortosa, also stopping at Les Cases d'Alcanar, la Ràpita and Amposta. Eighteen frequencies are put into service (nine in each direction) and the price of the trip will be €1 with the T-10/120 pass.
Features of the line:
-Reduction of travel time in 20 minutes compared to the conventional line. The journey of the line e3 lasts 45 minutes.
-Price of the journey: €1.
-Incorporation of a totally accessible new vehicle.
-Free press and Wi-Fi on board.
-More intermodality: connections with urban transport services, train and other intercity buses.
-Differentiated Image.